Frontier Barn Quilt Trail Bus Tour – Friday Oct. 19, 2018
---

We will be touring nearly 40 new and unique barn quilts, and we are also offering two festivals for one. Yes, not only will you get to enjoy the Fulton Fall Folk Festival, but we will also be visiting the Akersville Fall Festival. Over 50 vendors featuring a broad spectrum of crafts, apparel, antiques, vintage farm equipment and more will be set up on the ball field. Lunch will be available featuring delicious homemade soups, sandwiches and desserts and all by donation only. The community volunteers use these funds for the upkeep of the historic two story School House, the Akersville Community Church, and the Cemetery. Before and after our stop at Akersville, we will be viewing nearly 40 barn quilts located throughout the western portion of our beautiful countryside. This is a bus tour you do not want to miss. Leaving the Giant parking lot at 10 am, we will arrive in Akersville around 10:40 allowing for 1-1/2 hour of shopping, display watching and lunch. Having beat the very busy lunch crowd, we will be leaving Akersville heading south on some of the most beautiful rural countryside in the Appalachian Mountain Range. The majority of barn quilts we will be viewing are quilts we have never seen before on previous tours. Our plan is to return to the Giant parking lot around 3:30pm.
More information and tickets are available by contacting Mike Crampton at 717-830-5953 or email at info@frontierbarnquilttrail.com. Sign up soon as tickets will be going fast. Cost - $35. Make checks payable to: Fulton County Historical Society. Include names and phone number. Send to:
Mike Crampton
107 South 7th Street
McConnellsburg, PA 17233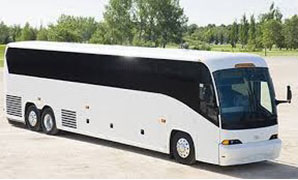 ---
Any Organization or Tour Bus Company interested in touring the Largest Barn Quilt Trail in Pennsylvania, located in "Fulton County…Pennsylvania's Best Kept Secret" can contact us at info@frontierbarnquilttrail.com. We can assist with tour design, arranging meal/dining options, and identifying historic points of interest. We welcome you to our beautiful rural and peaceful communities.