Frontier Barn Quilt Trail Bus Tour – Friday Oct. 18, 2019
---
FULTON COUNTY BARN QUILT BUS TOUR ON FRIDAY OCT. 18, 2019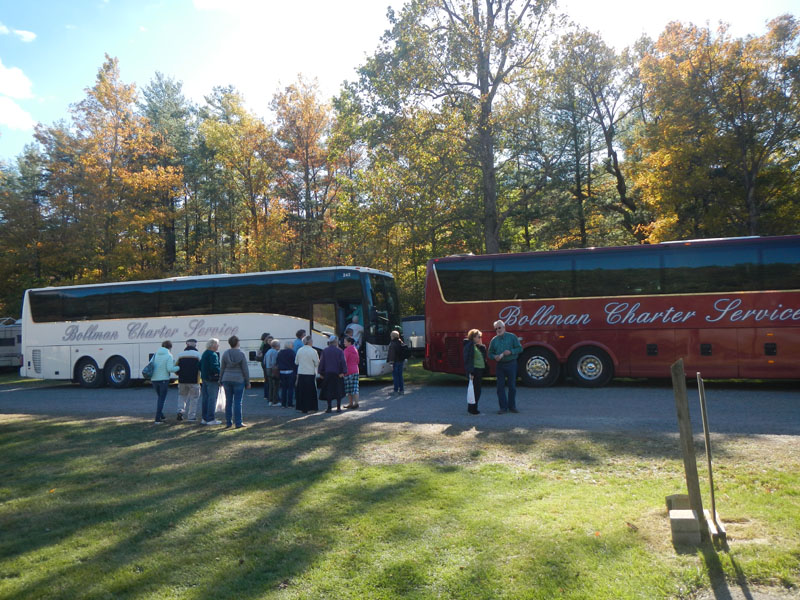 Barn Quilts Displayed This Year
(click on this link)

The Fulton County Barn Quilt Bus Tour for 2019 on October 18th was spectacular. Each year the bus tour takes different routes. This year we stopped in Akersville for their great festival. The women in the town put on a luncheon with all kinds of homemade foods to choose from through your donation. The deserts are to die for and the pecan pie was excellent. Many vendors were there with ice cream and homemade french fries cooked in a kettle over an open fire. Homemade apple cider was made right there on site.
This years route went to the Northern section of Fulton County. We went through Wells Tannery, Hustontown, Waterfall and Burnt Cabins. The views were beautiful with the changing leaves, blue skies, and white clouds. We visited the Grist Mill in Burnt Cabins and received a nice tour of the mill. In all the trip was fascinating and rewarding.
Thanks to Mike Crampton and Dick Miller for doing the commentary on the 2 buses, and telling the wonderful stories of the barn quilts. The stories really capture the history of this county. I hope that next year more people will be interested in supporting this great community on the 2020 bus tour. Also we want to thank Bollman Bus Service for safe driving.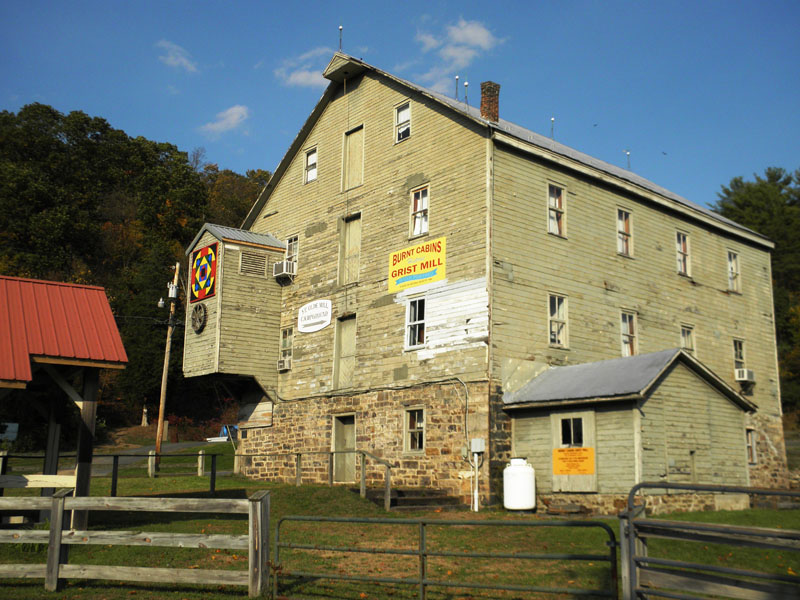 ---
Any Organization or Tour Bus Company interested in touring the Largest Barn Quilt Trail in Pennsylvania, located in "Fulton County…Pennsylvania's Best Kept Secret" can contact us at info@frontierbarnquilttrail.com. We can assist with tour design, arranging meal/dining options, and identifying historic points of interest. We welcome you to our beautiful rural and peaceful communities.