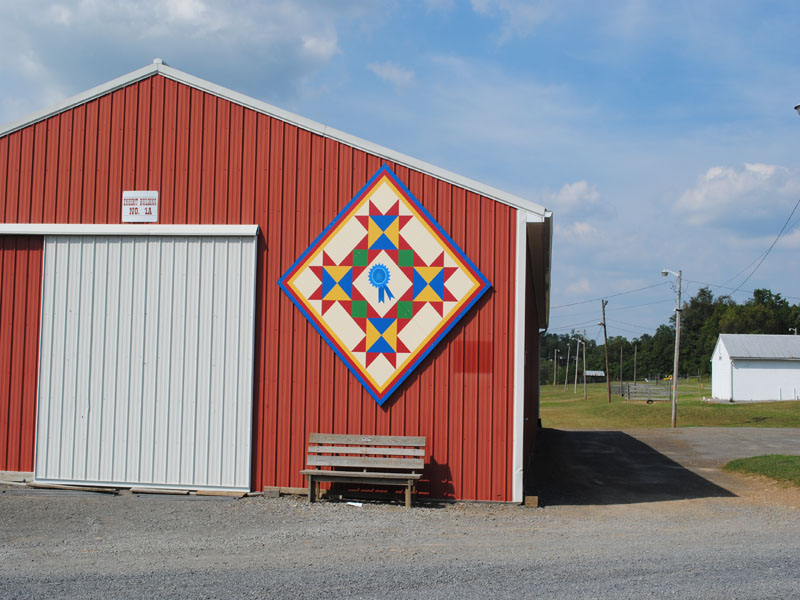 Fulton County Fair Assoc.
888 LINCOLN WAY E
17233
Municipality: Todd Township
Structure: 2005
GPS: 39.930198 -77.985649
---
The Fulton County Fair Association has chosen the (County Fair) design for its quilt block to be displayed at the Fulton County Fairgrounds. This pattern represents a festive fair/carnival atmosphere that has been celebrated by young and old for generations. The pattern is garnished by the coveted blue ribbon desired by all who enter their prized animal, choice vegetable, canned goods or intricate needlework. To promote agriculture, we invite you to attend our fair and view our quilt block.