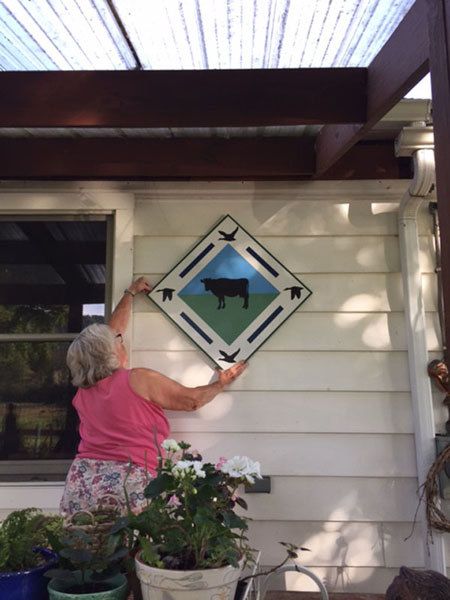 Kathaleen O'Conner.
1250 NARROWS ROAD
17233
Municipality: Todd Township
Structure: Shed
GPS: 39.8800499 -78.0825321,12
---
The Barn Quilt was a gift from dear friends. The design has a milk cow because my family had the dairy farm. The flying geese we included because we saw them in spring and fall. The skies here in the Narrows are full of formations of geese, and they often stay the night at the three pond areas of the Narrows. Often you can hear them on their way up the valley.