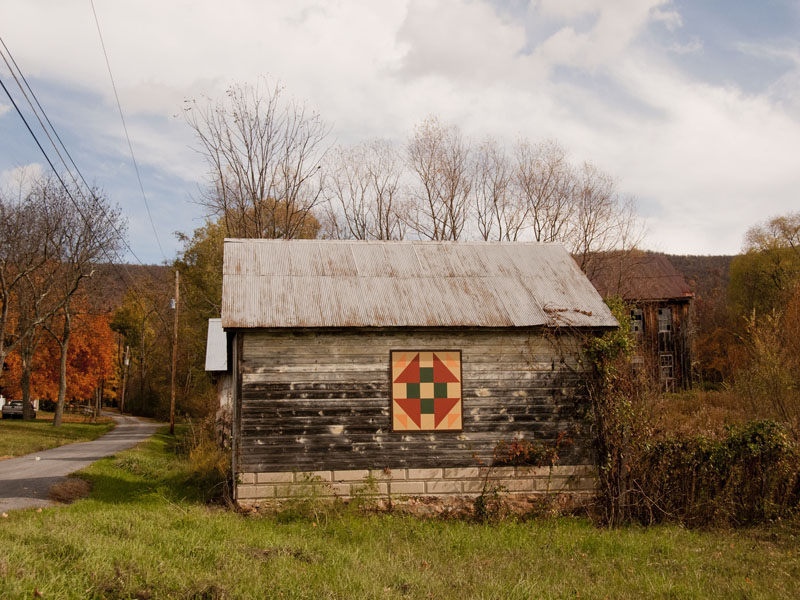 Wayne and Barbara MacDonald
CORNER CITO ROAD &178 HEINBAUGH LN
17233
Municipality: Ayr Township
Structure: 3107
GPS: 39.874833 -77.989925
---
The Monky Wrench quilt block was chosen mainly for its name, and was inspired by a miniature quilt made in the Monkey Wrench pattern made by Carolyn Kerlin ( a Barn Quilt Trail committee member).
A monkey wrench is an adjustable wrench widely used in the 19th century but largely obsolete today. Wayne is a mechanical engineer and likes tinkering with old machines, so the pattern held appeal for its name. It is also a relatively simple pattern, appropriate for the intended display location on a small building. The colors are primarily those already in use on the owners' residence. The word "monkey" in this context is a nautical term roughly meaning "handy" and has nothing to do with the primate.
This is a monkey wrench. One can see the squares and chamfers of the quilt pattern in the wrench.