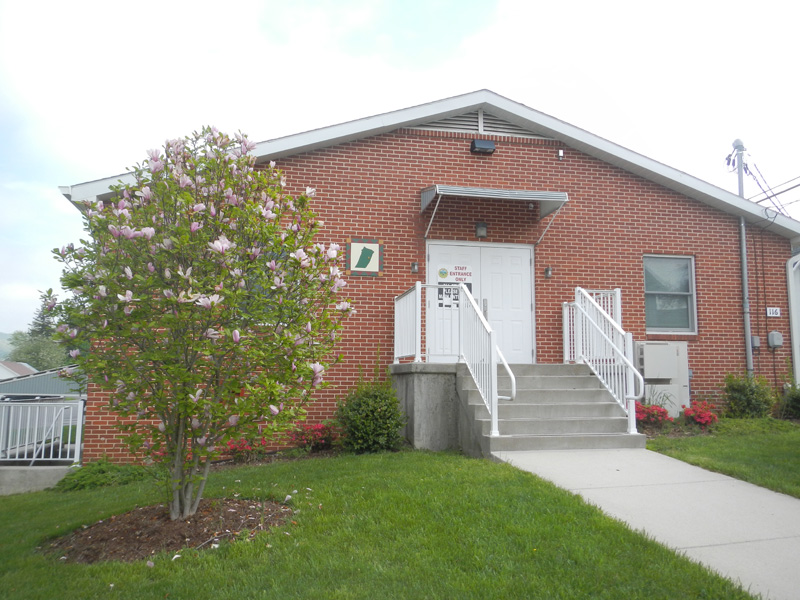 Commissioners Office Fulton County
116 WEST MARKET STREET
17233
Municipality: McConnellsburg
GPS: 39.934458 -77.99906
---
This block shows Fulton County and McConnellsburg, the county seat.  Although small in population, Fulton County has played a significant role in our country's history from the time of pack horse trails to the present. 
    The French and Indian War saw massacres take place here, and a frontier fort (Ft. Littleton) was build to protect area citizens.  The Forbes Road crosses the county.  Fulton County provided soldiers for the Revolutionary War.  As the new nation was formed the county provided a delegate, Rev. Joseph Powell, to the Pennsylvania convention to ratify the Constitution.
   One of the Underground Railroad routes passed through the county.  In the Civil War McConnellsburg saw the first rebels killed north of the Mason Dixon Line, just prior the the battle of Gettysburg.  In 1864 just south of town the Patterson Farm was the site of the last Confederate camp north of the Mason Dixon Line.  Many Confederate raids took place throughout the county.  Tonolway Baptist Church became a hospital during one of the battles of the war.
    An inordinate number of county natives saw service in both world wars.   Fulton County native Paul Shimer became famous as the "Millionth Yank" to sail from England to the European mainland in France following D-day.  He was later killed in action.
   As the county's cemeteries reflect, Fulton County men and women have served in all the conflicts since world wars.  We may be small, but our service to the nation has been large.
    Today with JLG Industries providing aerial lifts and movers throughout the world, and our schools sending professionals to all parts of the country, little Fulton is still having an impact.