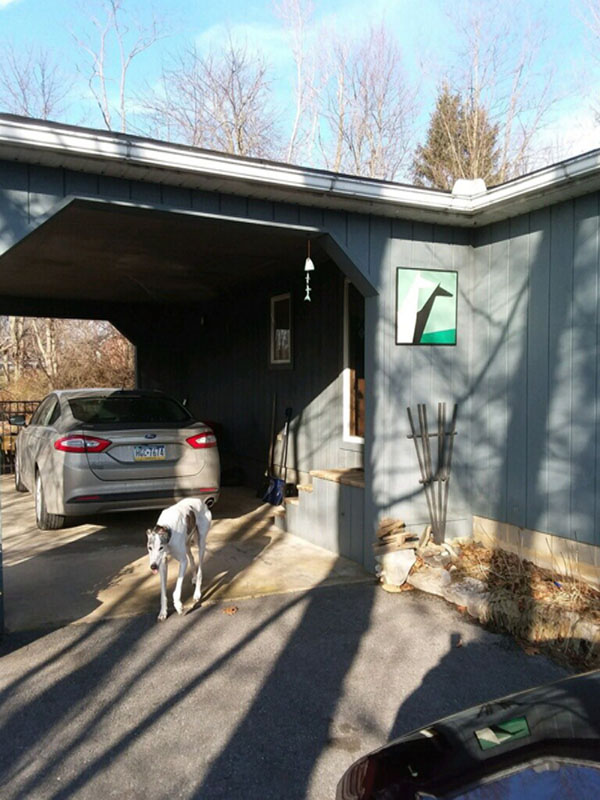 Tom Duffey
114 EAST PATTERSON STREET
17233
Municipality: McConnellsburg
Structure: House
GPS: 39.935211 -77.980774
---
Lots of greyhounds avoid the sad fate of being put down after their racing careers by being adopted. There are greyhound rescue agencies all over the country.
Over the years I have rescued four Springer Spaniels and two Greyhounds. This quilt block represents the two Greyhounds. The white one is "Boo" and the black one is "Jetta."
Contrary to conventional wisdom Greyhounds are real couch potatoes. A walk once a day makes them happy, and the rest of the day they are content to lounge around the house enjoying their owners' company.