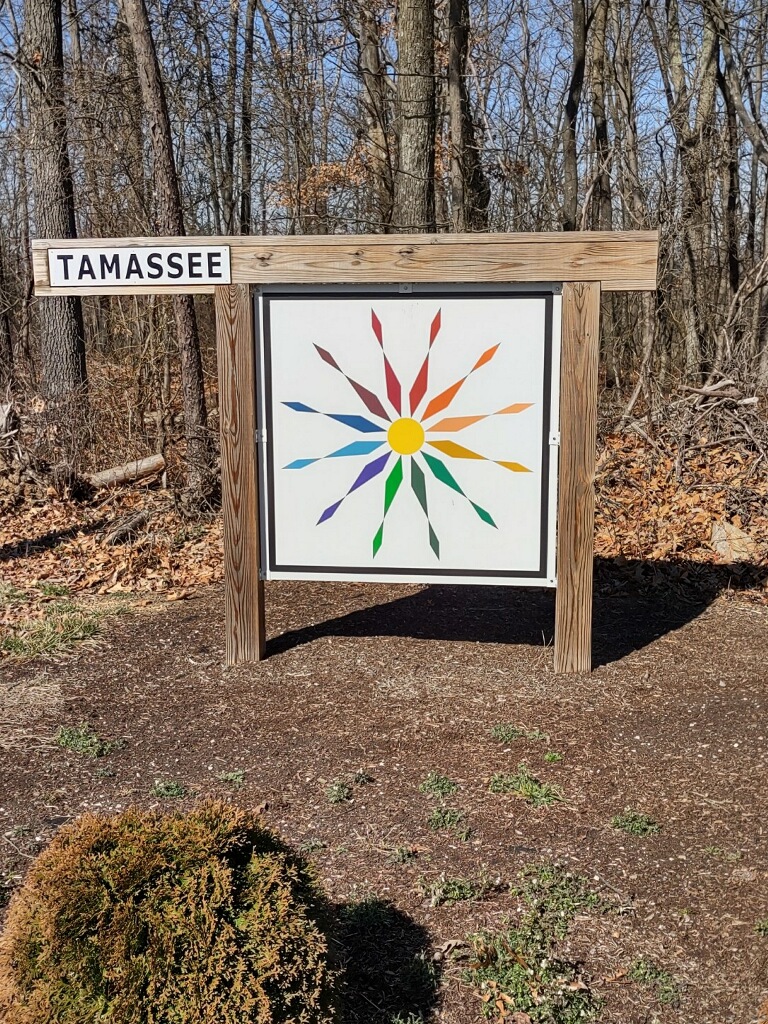 Mike & Linda Crampton
10785 WATERFALL ROAD
17233
Municipality: Dublin Township
Structure: Post
GPS: 40.03442 -77.978866
---
The name "Tamassee" means "Place of the Sunlight of God", according to an interpretation of the Cherokee. Tamassee was the name given by the Cherokee to originally describe a Cherokee village in northwest South Carolina. Few arrowheads have been found in the hills and glades of Tamassee, SC. because the beauty of the place inspired the Cherokee to live peacefully there. Moreover, other tribes were welcomed to Tamassee to trade, not to engage in war.

When we were looking for a floor plan and design for our new house, we came across a plan that was named "Tamassee". It was this basic plan that we worked from in designing our house.
Researching the name of the plan, we were delighted to learn the meaning "Place of the Sunlight of God" and it's certainly appropriate for our property as we both think of Fulton County as God's Country and we hope to make our home a beacon of friendship to the community. We always welcome family, friends and friends we have not met yet to visit with us to trade good conversation and fellowship.
Our barn quilt design signifies the bright sun, the rays symbolize the colors of nature and the simple design represents the life we strive to live here in God's Country…Fulton County, PA