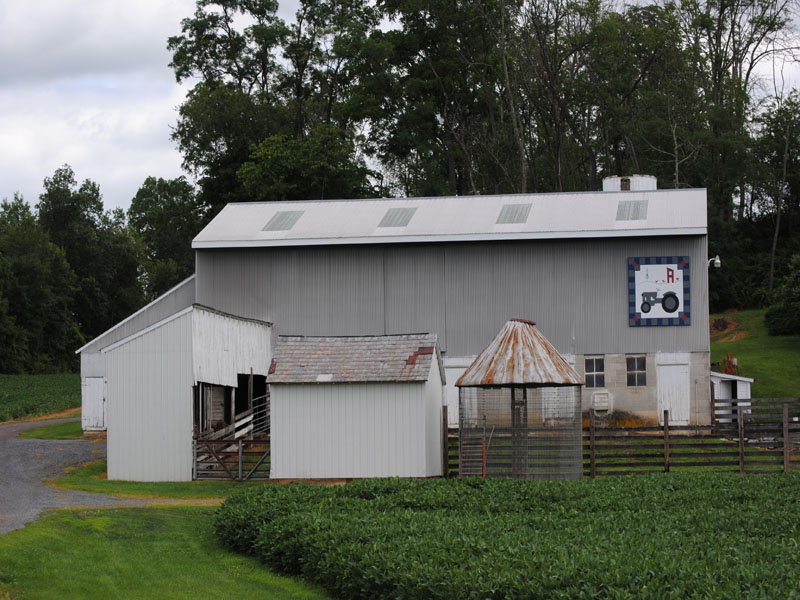 The Chamberlain Family
514 BACK RUN RD
17233
Municipality: Ayr Township
Structure: 3287
GPS: 39.911553 -78.015851
---
The Chamberlain family farm, established in the 1920's, is represented here in this barn quilt sign. Driving the old Ferguson tractor and mowing around the fields was Dad's (Jim) favorite pastime.
Mom (Erma) on the other hand, spent her summers growing and selling delicious sweet corn. She had a list of customers waiting for the corn as well as eggs from the old chicken coop. This was also known as the place where, when you visited, you never got out without having dinner, dessert or something to eat. A long, very large table filled the kitchen where Erma, a warm wonderful hostess welcomed everyone.
Erma's Uncle Russell Thomas and his father built the house, barn and all the out buildings, including the "little house" that is part of the property.
The legacy of this homestead from past traditions will continue to be handed down to future generations.